Robert Andersen Tully, Sr.
Is my Dad. He was born on March 4, 1936 and died on November 18, 2012.
Note that because he is my Dad I will have lots of information so consider this page as a work in progress and I'll probably always add to it.
First order of business - the name:
Robert Andersen Tully's middle name is really ANDERSEN, but ANDERSON is on the birth certificate and the name truly should have been ANDERSSON (see
ANDERSSON
- Selma is Robert's grandmother and namesake).
The name Robert is new to the Tully Clan... you see my Dad's mother, Gertrude Tully, had a sister named Emily. Emily was engaged to be married to Robert West. Shortly before the wedding Emily died suddenly. Emily's name was actually Emily Frances Wassweiler and at the end of her life she was known as E. Frances Wassweiler - probably because her mother was also Emily Wassweiler.
Robert West really never got over this and remained close with the family and, in fact, is in the family plot at Poughkeepsie Rural Cemetery.
Robert West is Robert Andersen Tully's Godfather and my Dad is named for Robert West.
Robert is to the far left (with the curly hair). I'm guessing him to be about 4 to 5 years old. The back of the picture reads: Viola Albertson Sands holding her daughter Maureen and Audrey Tully; Rob & Tommy Tully in back with neighbor's son.
In April of 1947 Robert was vaccinated and checked a week later to be sure that it was successful:
The certificate gives no mention of what the vaccination was preventing... smallpox??
"Get Vaccinated!"—part of a slogan from an incredibly successful 1947 campaign requesting voluntary vaccination (when five million New Yorkers were vaccinated in two weeks)—traces the history of smallpox and efforts to manage it in the crowded environs of the nation's largest city. The exhibition begins with the use of inoculation (the introduction of matter from a pustule on the body of smallpox sufferer), in the eighteenth century, and George Washington's dramatic decision to inoculate his troops during the Revolutionary War, amid rumors that the British were intentionally infecting rebel populations.
http://wwwnc.cdc.gov/eid/article/10/5/03-0973_article.htm
Smart as a whip, Robert gets to graduate from 6th to 7th grade at South Avenue School in Beacon.
Both my brother, Robert Andersen Tully, Jr. and I attended South Ave. School.
Bishop Littell
A Clergy House at Kamuela, Hawaii
By the Rt. Rev. S. Harrington Littell, D.D.
KAMUELA is at the northern bend of the new concrete road which goes around the Island of Hawaii. It is also at the place where the main road to the northern tip of Hawaii joins the circular road, which is the chief means of traffic throughout the Island.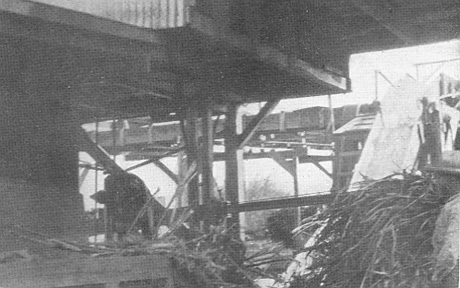 Kamuela lies in a country where fields of sugar cane feed great mills like this one. Here the cane is floated to the mill in a flume.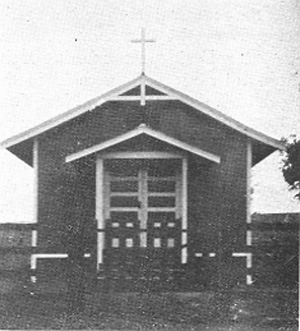 St. James, Kamuela, where the new clergy house assures rapid growth.
There is so much in between but I thought it important to post this saying:
red sky in morn - sailor take warn;
red sky at night, sailor's delight.
This was the sky the night that Daddy died: